The History of the Grand Palace
In 1782, King Rama I ascended the throne, moving the Siamese capital from Thonburi, across the Chao Phraya River, to Bangkok on the other side. He decided to build a royal palace, as magnificent as the old one in the Ayutthaya Kingdom, for his residence and government, on Rattanakosin Island an area that had been home to Chinese merchants. So he asked the merchants to move to a new home in Yaowarat, Bangkok's Chinatown, which nowadays became one of liveliest parts of Bangkok.
The construction began the same year. The first mansion in the palace, Dusit Maha Prasat, was completed 3 years later. The palace is rectangular in shape, divided into 3 quarters and the Emerald Buddha Temple, with its western side stretching to the Chao Phraya River.

Dusit Maha Prasat Mansion
The mansion is the oldest building in the Grand Palace. It was built 200 years ago in a traditional Thai style, with special multi-layered roofs and the great Prasat spire on top. The functions of this building, nowadays, is reserved for the Lying-in-State ceremony and the ceremony for the Coronation Day.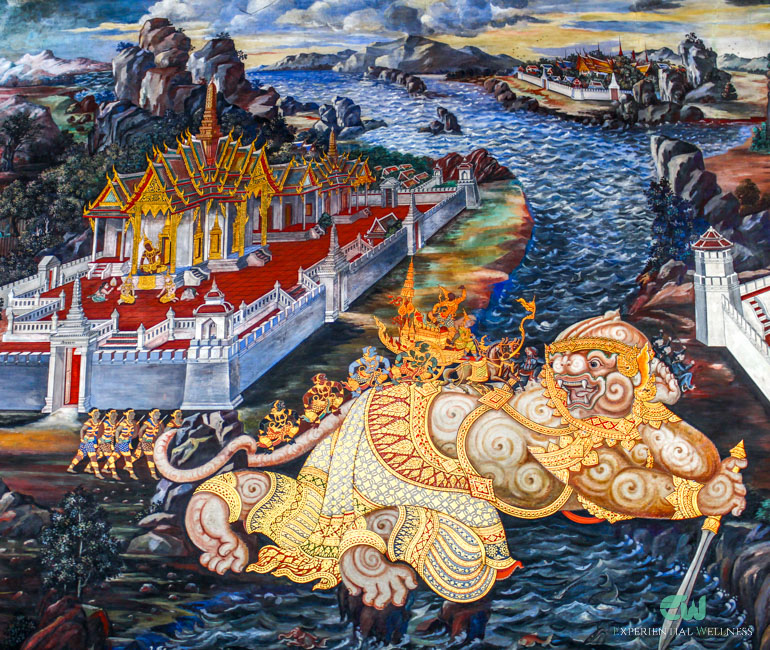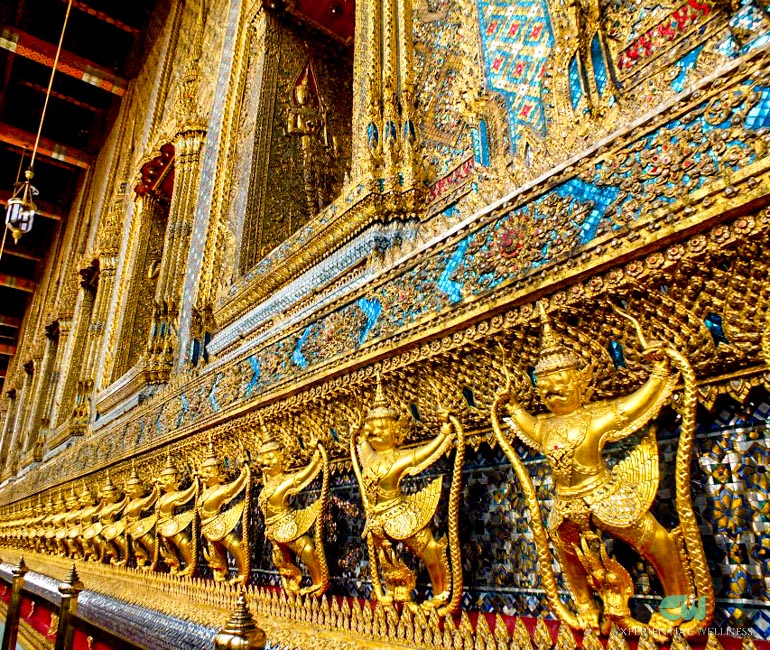 Chakri Maha Prasat Mansion
Chakri Maha Prasat Mansion is arguably one of the most peculiar building in the Grand Palace or even the world. The mansion was constructed in the reign of King Rama V, and the style of architecture is a mix of a western building with the Thai roof, a perfect combination of the British Neo-classic style and the traditional Thai style. The mansion is primarily used for state banquet and welcoming royal guests.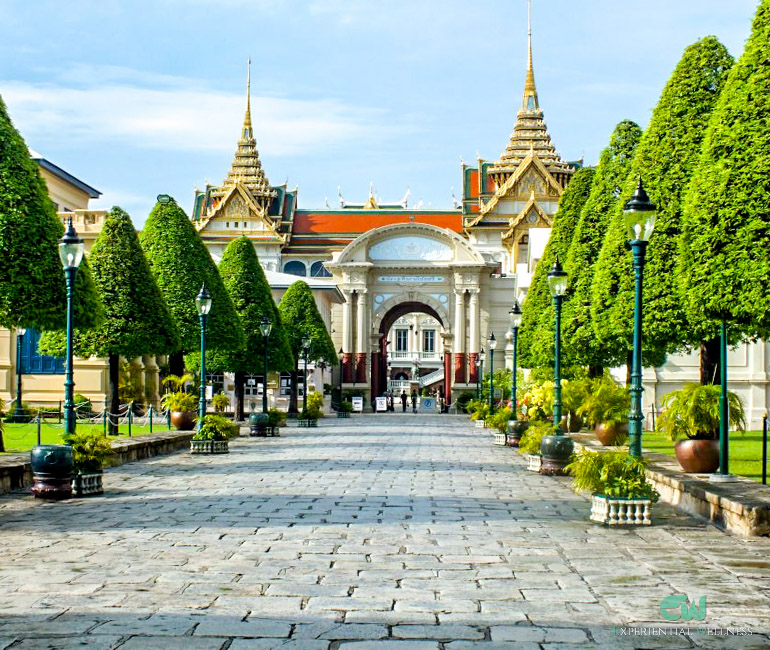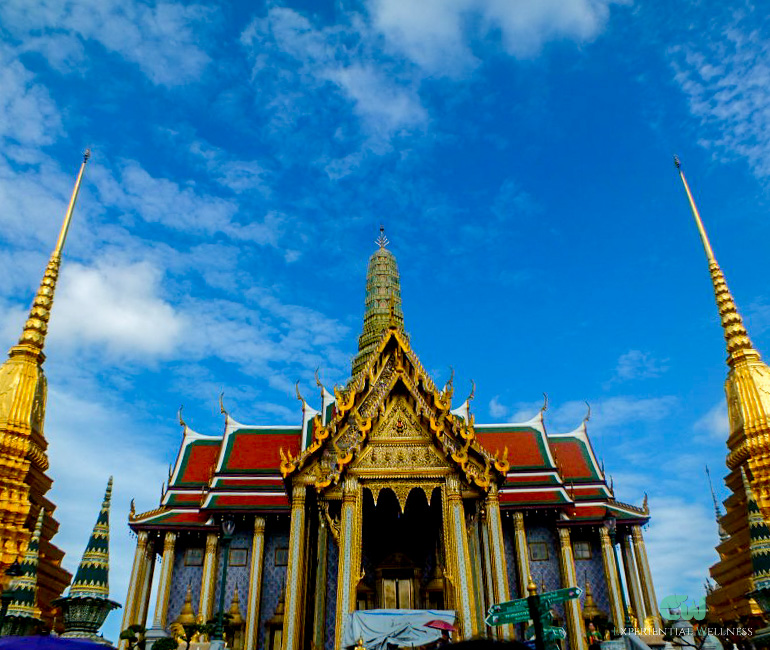 Wat Phra Kaew
Everyday, tourists came from all over the world just to visit Wat Phra Kaew. The temple, which is also known as the Emerald Buddha Temple, is situated inside of the Grand Palace between the inner and outer court, and enshrines "the Emerald Buddha." Therefore, it is regarded as the most important and sacred Buddhist temple in Thailand.

The Chronicle of the Emerald Buddha
According to a chronicle of Lanna, the Emerald Buddha was found inside a monastery in Chiang Rai after a lightning strike on its stupa. King Rama I brought the Emerald Buddha to Bangkok when he founded the new capital. The Buddha image was installed inside of the ordination hall of Wat Phra Kaew until today.
Today's Grand Palace
Tens of thousands tourists come from all over the world everyday to Bangkok just to catch a glimpse of the Grand Palace and Wat Phra Kaew, the most sacred place for the Thai culture, and despite the present King's moving out to the Chitlada Palace, the most important royal rituals and ceremonies, including Coronations and Lying-in-State ceremonies are still held in this palace.