Loy Krathong or Loi Krathong is one of the most well known festivals among tourists traveling to Thailand. It takes place annually on the full moon night of the 12th lunar month, which usually falls in the month of November. It is believed that this tradition is a way to seek pardon from the Goddess of the Water, to pay respect to Lord Buddha, as well as Krathongs will bring people good fortunes and float their bad luck away.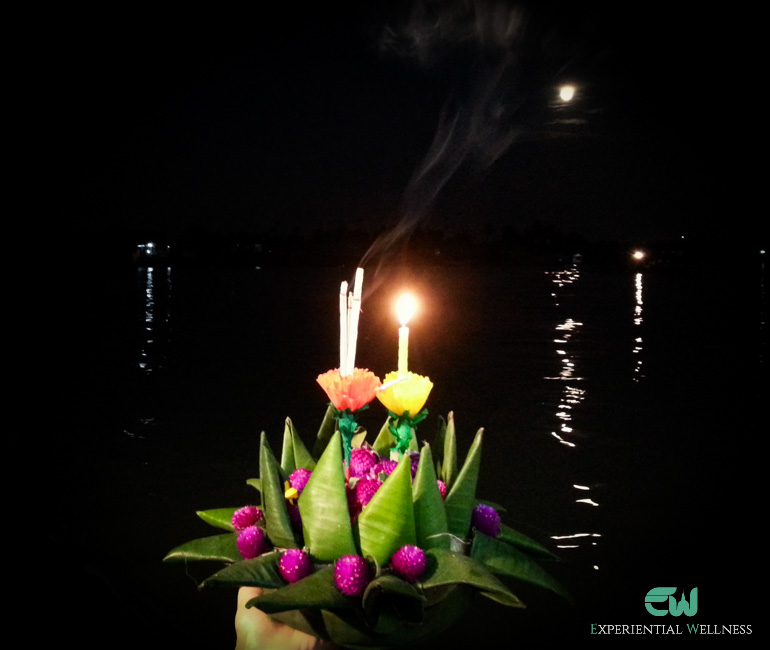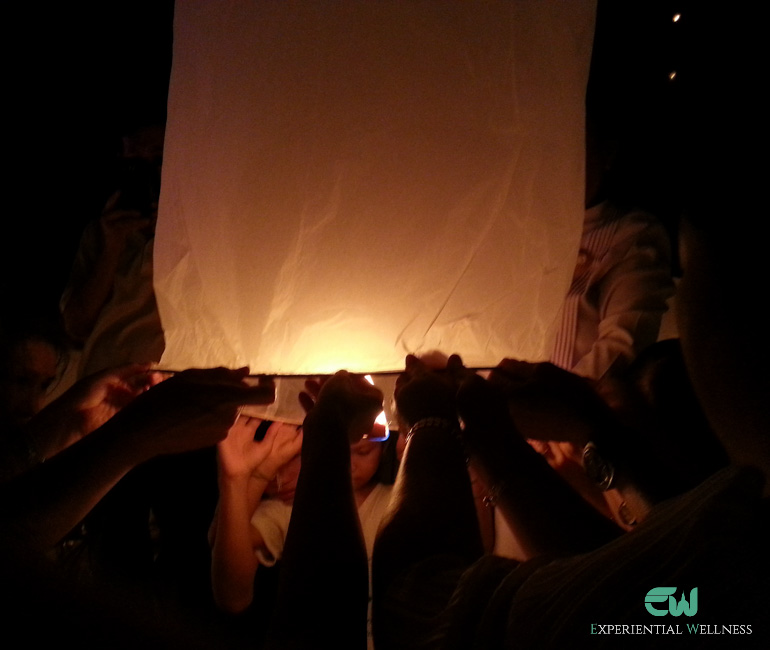 During the daytime, people will make a Krathong, or a floating offering container, usually made from a variety of flowers and several parts of banana trees, including leaves and stems. Bread Krathongs are also popular as they can be eaten by fish, and thus lower the environmental impacts during the festival.
After the sunset, Thai people will carry their Krathongs to the rivers, which is often a temple located near the river banks. Then they will light candles and incenses on top of the Krathongs, make a wish, and gently float them away.
Traditionally, there will be a beauty contest, known as Miss Noppamas Contest. The contest creates a charming and fun atmosphere of the festival and allows girls to show their abilities and perform traditional Thai Dance. It's also a way to invite people to join and participate in the temple fair, which is a kind of street markets, occurring on several Thai festivals and usually organized by local temples.
This year, Loy Krathong falls on November 8, 2022, and is more special as the moon will arrive at perigee, or its closest point to the Earth, on the exact festival night. The moon hasn't been this close to the Earth for 60 years, although the differences of sizes and brightness may be very subtle. If you're a tourist already in Thailand, we would like to invite you to participate in this festival at your nearby local temples. It can be your great opportunity to experience and blend yourself into the charming of real Thai culture.