Who is Siam Luxe?
Siam Luxe is a full service travel agency and tour operator based in Bangkok, the capital city of Thailand. Currently, we provide tour and holiday services to tourists traveling to countries in Southeast Asia.
Why travel with Siam Luxe?
By positioning ourselves as a one-stop travel service in Thailand, Siam Luxe eliminates all the complications of traveling. As a local tour operator, we can help you gain a better travel experience while being friendly to your budget. Comparing to booking through an agency outside of Thailand, we can help you save a lot of time and money, and as much as 30% of your budget. Regardless of who you book, whether through our travel agent partner or directly with us, Siam Luxe will always maintain the same, consistent, and high-quality services for all guests.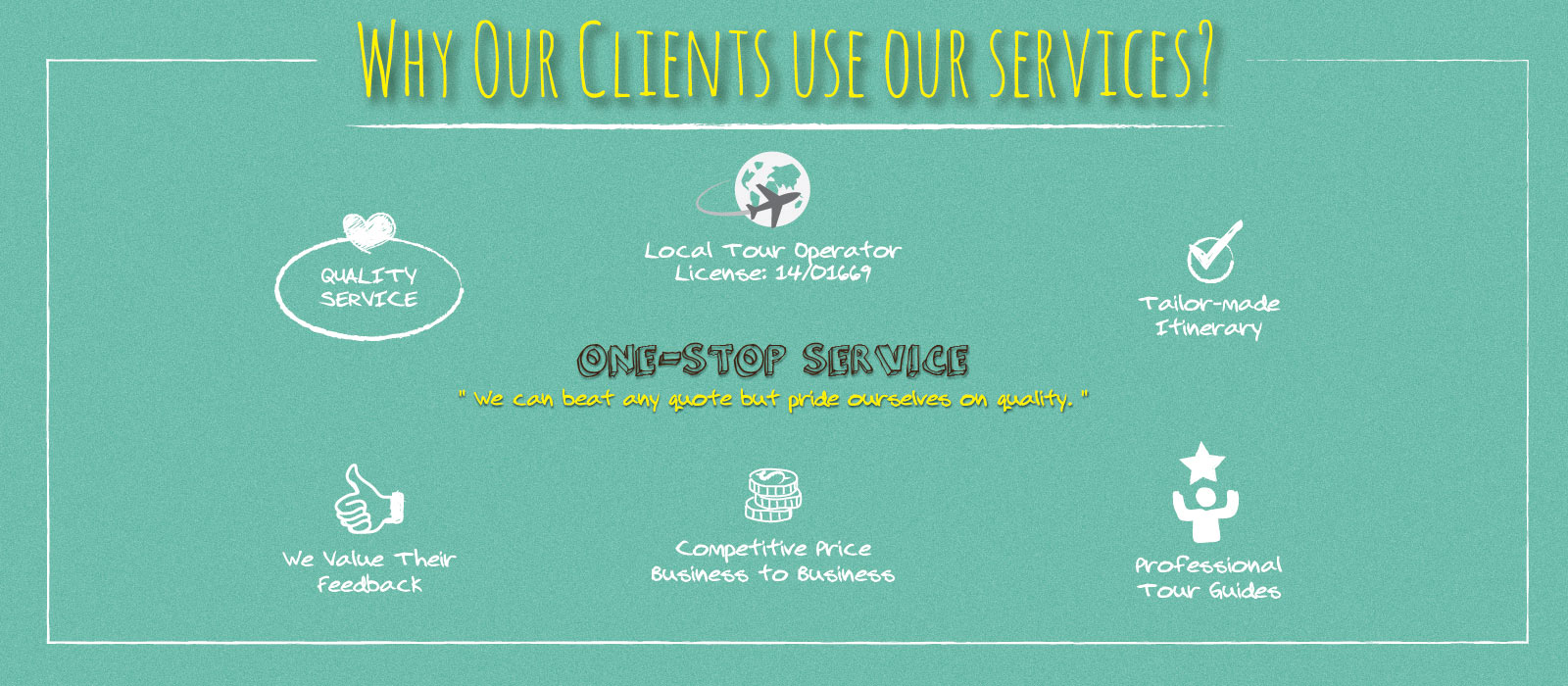 What is Experiential Wellness?
Experiential Wellness by Siam Luxe is our team's vision to promote a more positive travel trend for the tourism industry in Thailand and neighboring countries, through the hybrid of experiential and wellness activities. And after the beginning of the year 2022, Experiential Wellness is now known as Siam Luxe.
What is the meaning of Experiential Wellness?
Experiential Wellness is a combination of "experiential travel" and "wellness travel," two trendy words in the current global travel trend. While experiential travel is all about the fun, and bring you closer to local people and their cultures, our focus on the ideas of wellness will greatly improve the overall quality of your trip.
What does the comfort level indicator tell us?
Our comfort level indicates the experience that you will face during the tour. Sometimes it tells you about the tour pace. Many times, however, it's an indication of your accommodations. Even though our hotel and resort selections usually range from 3 to 5 stars, we still encourage people to stay at least 1 or 2 nights with local villagers or in a temple, which most of the time, there will be no air-conditioner. And we understand that can be a major concern for some people because of the humidity in this region. Feel free to let us know if you have this concern.
What are included in our tours?
In most tours, our guests will be accompanied by a licensed tour guide and a driver on our private car or minibus (of course, we use air-conditioned vehicles for all private transportation.) For package tours, we include accommodations, most breakfasts, and entrance and activity fees. We may also include some lunches and a few dinners.
Do you provide a travel insurance for tourists?
All guests will be covered by our very basic insurance (AD&D). It's, however, only a limited form of life insurance. Therefore, we highly recommend you to purchase ones with a better coverage from your home country.
How do we pay for the tour?
An invoice will be issued by Siam Luxe Co., Ltd. and sent out directly to your email. Full payment is required 30 days prior to your arrival in this country, and we require a deposit of 50% for any package tours that include flight tickets. The payment can either be paid through our credit card form (secure payment by Omise) or a regular bank transfer (Telegraphic Transfers.)
What is the official currency of Thailand?
The basic Thai monetary unit is the Baht. Bank notes and coins currently in use are as follows: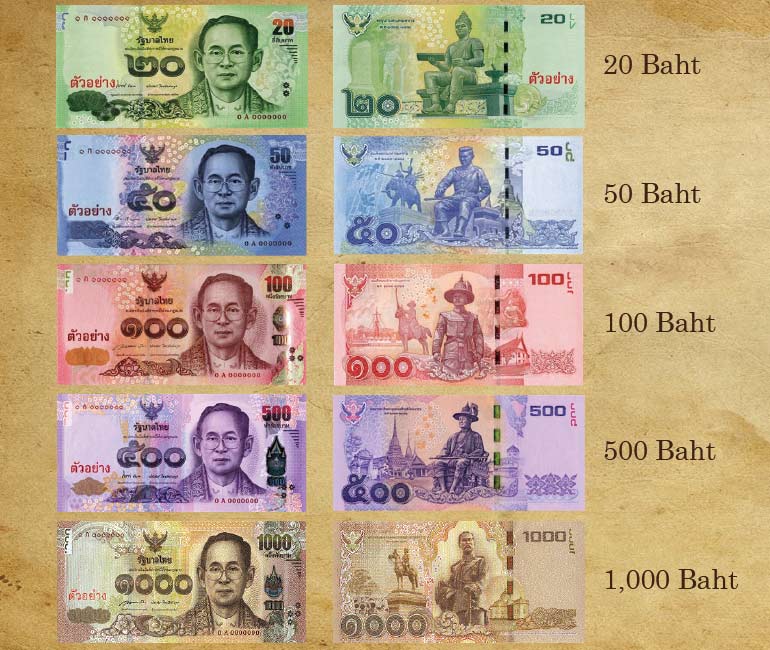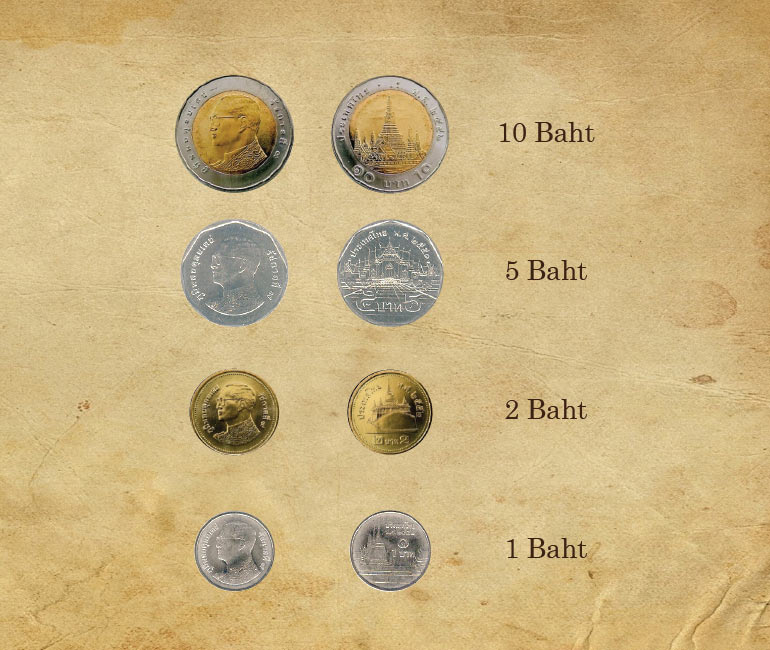 What is the best way to exchange your currency into Thai Baht?
You'll have a few options to turn your currency into Thai Baht, which can either be at your home country or Bangkok, depending primarily on your country of origin. For your information, some money exchanges in Silom or Sukhumvit offer a better rate than bank counters at the airports. A passport is required for the exchange. But beware, they may not accept currencies other than the most traded currencies such as USD and EUR.